Entrust your yacht charter!
A yacht manager will take care of your yacht for you
Entrust the keys of your boat
Clear your schedule
Renters reception and managing
More than 60 Yacht-managers available
From 50€ per charter
_strong_No result_/strong_ Our team has been notified. We are looking for a yacht manager near you.
Become a Yacht-Manager !
The mission given to our Yacht-Managers is to give the keys, make the check-in and check-out, and the inventory of the yacht instead of the owner in order to maximize their yacht charters from distant places.
This mission is preceeded by a first meeting with the owner on his yacht in order to make a check of the yacht and to receive the keys. For any complementary information, contact us!
You are enthusiastic about yachting

You are looking for additional income

You live beside the seaside

You are available

You are good with relationships
Yacht-Manager's service remuneration
The Yacht-Manager is paid the following way:
50€ for a motorboat without cabin and sailboat shorter than 26 feet
100€ for a motorboat with cabin and sailboat longer than 26 feet
tr('FoireAuxQuestions') ?>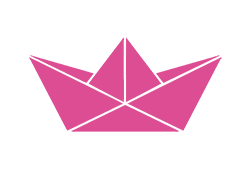 Close
Forgot your password?
To reset your password, enter your email address and we will send you a link to reset it.